We are at the middle of 2008 and we can already give some nomination for the Best Albums of 2008. They aren't yet in order..only some names that you have to try!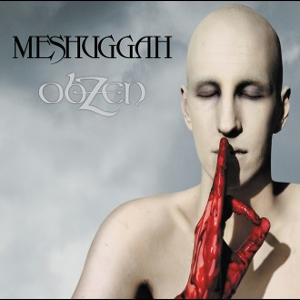 Meshuggah - obZen
Portishead - Third
Cult Of Luna - Eternal Kingdom
Thrice - The Alchemy Index: Volume III + IV
Foals - Antidotes
Nick Cave & The Bad Seeds - Dig, Lazarus, Dig!!!
Esoteric - The Maniacal Vale
Opeth - Watershed
Have A Nice Life - Deathconsciousness
R.E.M - Accelerate
The Raconteurs - Consolers Of The Lonely
Erykah Badu - New Amerykah Part One (4th World War)
Sun Kil Moon - April
Other good albums:
Offlaga Disco Pax - Bachelite
Black Mountain - In The Future
These New Puritans - Beat Pyramid
The Mars Volta - The Bedlam in
Goliath
Why? - Alopecia
Wolf Parade - At Mount Zoomer
Death Cab For Cutie - Narrow Stairs
Baustelle - Amen
Protest The Hero - Fortress
Vampire Weekend - Vampire Weekend
MGMT - Oracular Spectacular
The Last Shadow Puppets - The Age of the Understatement
Elbow - The Seldom Seen Kid
Ufomammut - Idolum
Spiritualized - Songs In A&E
Ayreon - 01011001
The Niro - The Niro
Mark Lanegan & Isobel Campbell
The Helio Sequence - Keep Your Eyes Ahead
The Roots - Rising Down
Atmosphere - When Life Gives You Lemons, You Paint That Shit Gold
Le Luci Della Centrale Elettrica - Canzoni Da Spiaggia Deturpata
Bon Iver - For Emma, Forever Ago
Secret Chiefs 3 -

Xaphan: Book of Angels Volume 9